MEET KEVIN REILLY
HEAD | HEART | HEALTH | HABITS
MEET KEVIN REILLY
HEAD | HEART | HEALTH | HABITS
Kevin is an acclaimed inspirational speaker, author, former broadcaster for Philadelphia Eagles Network, and former professional football player. He has motivated thousands with his journey of overcoming illness and unbelievable obstacles. Drafted by the Miami Dolphins in 1973, Kevin Reilly played for the Philadelphia Eagles, where he captained the special teams, and the New England Patriots. In 1976, Kevin was diagnosed with a rare tumor that led to the amputation of his left arm, ending his lifelong dream.
Kevin underwent an intense radical surgery to remove his left arm, shoulder and five ribs. The procedure altered his body and life forever, forcing Reilly to end his professional football career and look at a new future, one with obstacles he never could have imagined. Through perseverance and strength, Kevin achieved accomplishments many thought impossible, seeing success in the corporate world, broadcasting, and reaching thousands with his inspirational message.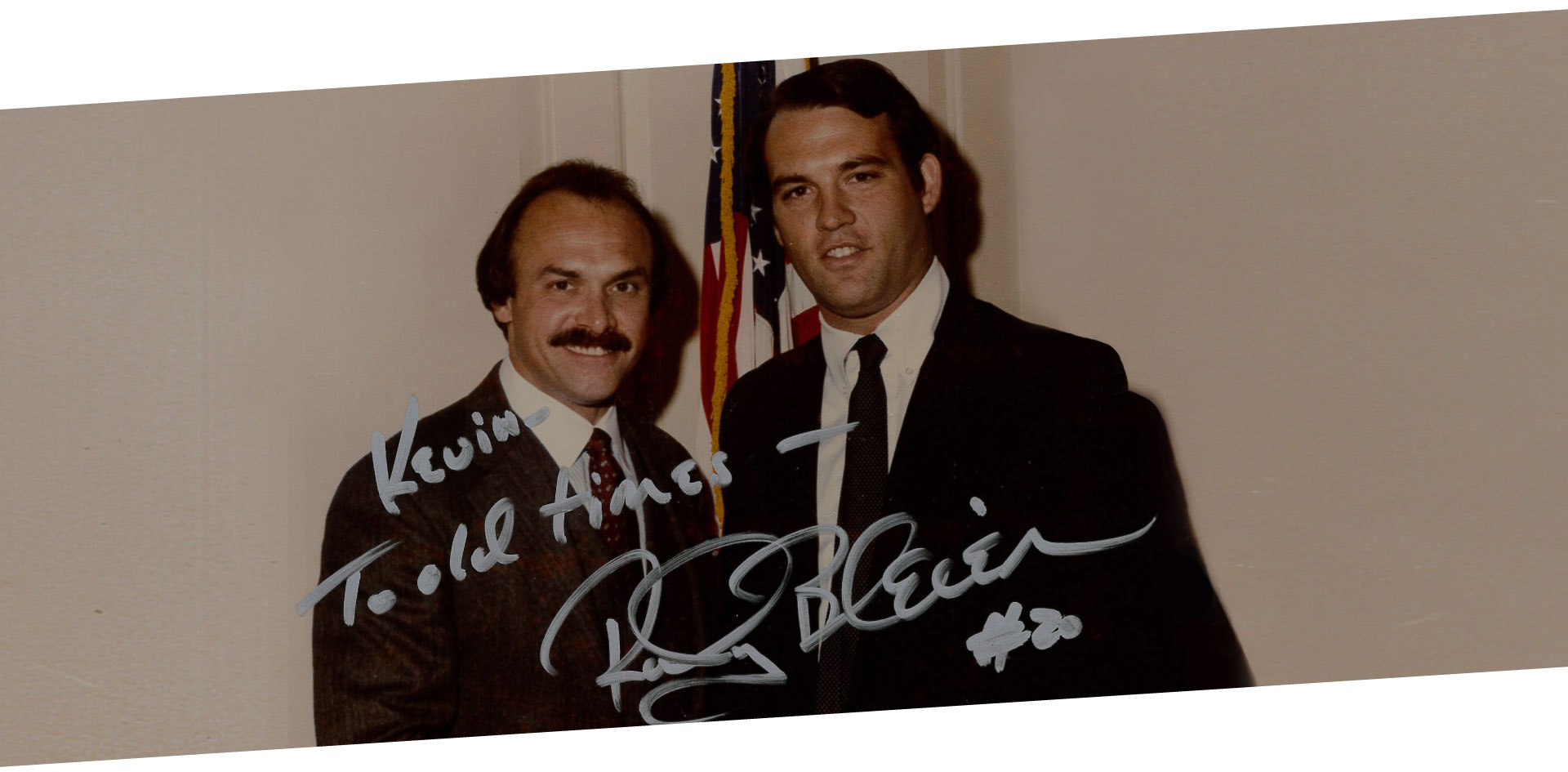 Today, Kevin spends much of his time inspiring people from all walks of life who are trying to overcome just about any obstacle. He believes strongly in giving back and supports local charities including the annual Dick Vermeil Boy Scouts' Golf Tournament, the Desmoid Tumor Research Foundation's annual 5k. His memoir "Tackling Life" is available now. Kevin and his wife Paula live in Wilmington, Delaware.